The school covers an area of 2.67 acres. The building occupies 80,200sq ft area. Play ground covers 80,120sq.ft. There are 85 class rooms, each of which covers 600 sq.ft.
An adequate infrastructure having classrooms, fully equipped laboratories, and a highly sophisticated computer lab to fit in all the students of a class at a time is available.
There is a fully furnished play house for children with slides, jungle - gyms, merry - go - round, swings etc.,
Sports room is present and there is a spacious play ground with a provision for outdoor games like football, volleyball, basketball etc.,
School has been upgraded to senior secondary school, promising an even better learning experience.
Academic Calender
Fees Structure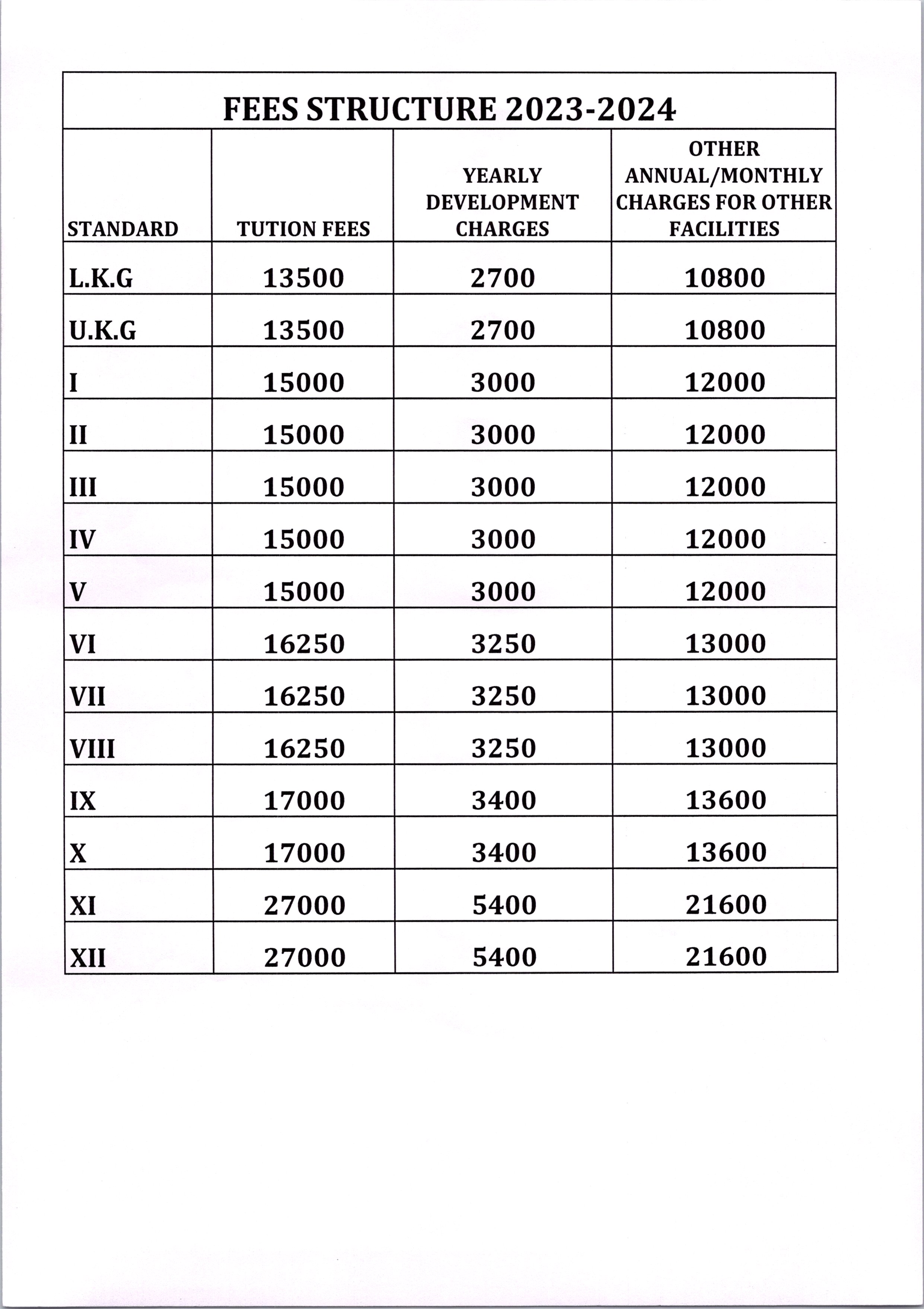 School Management Committee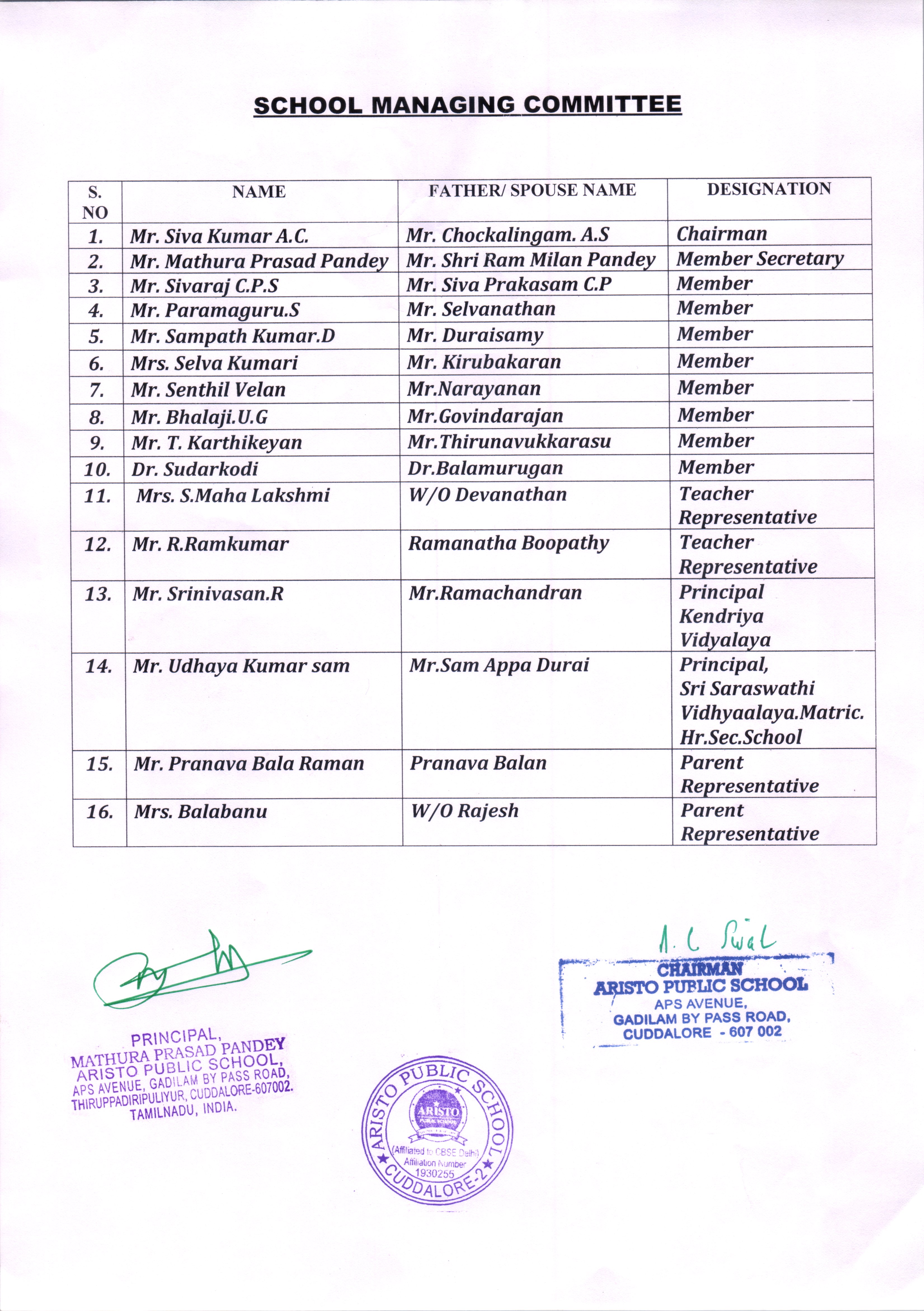 Parent Teacher Association